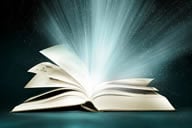 Torah study is the driving force which has kept our nation intact for millennia. The Torah is not just the source of our culture and wisdom, but is actually the most direct channel we have by which to connect to G‑d! Check out what we have available.
JLI - The Jewish Learning Institute is now being offered by Chabad of Red Rock! Click here to see what's on the horizon. 
Rosh Chodesh Society - Our latest offering is a stimulating course with 7 monthly lessons for ladies only! Led by Binie, this is a can-not-miss! Click here for more information.
Sunday Tanya and Talmud - Following the Sunday Minyan and Breakfast.
One-on-One - There already several Chavrusa - one-on-one study sessions going on throughout Las Vegas. Why can't you be the next one? Contact Yosef or Binie to get started. 
Exploring Jewish Themes - Every Tuesday at 6:30, (unless there is JLI) we tackle another subject in Jewish thought.
Ladies Schmooze - Every other Tuesday, meet with Binie and some other wonderful women to talk Torah, and just schmooze! 
We want to continue growing! Let's see what we can offer which best fits your needs/desire.
Look at these options and find one that works for you:
Lunch N' Learn - For Businesses!
Book Club
Office Chavrusa
One on One Torah Meeting
General class